Jefferson County School stands in solidarity with the families, children, educators, and communities in Uvalde, Texas, in the wake of the tragic events of May 24th, 2022. There are no words that can restore what has been taken, not only from those individuals but from all of us. Everyone at Jefferson Schools is here for the community as we support our children together. You can find a list of resources on speaking to children about this difficult topic following this link:
https://bit.ly/39SwBoW
. We will also have counseling staff available for any of our students or staff who need that support. Please join us as we continue our end-of-year student celebrations and honors while remaining mindful of the impacted communities and our solemn responsibility for the safety and wellbeing of our children.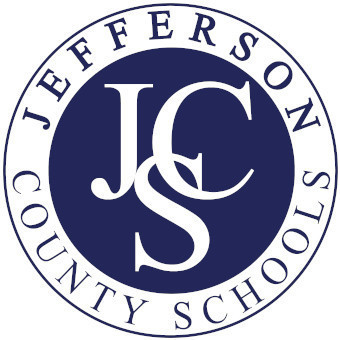 Good morning. As we all awaken with heavy hearts, I want to reassure you that we will maintain all safety protocols at South Jefferson Elementary, while continuing to celebrate the end of the year with as much "normalcy" for our students, as possible. I ask that you continue to support protocols at the school, including the front door policy, as it is only designed to maintain the safety of our students and staff. Our intention is never intended to make you feel unwelcome; it is strictly designed to maintain the safety of our 435 students and 50 staff members. We are heartbroken today, but will support your children and keep them safe. 💜💛 Thank you, Ms. Mahoney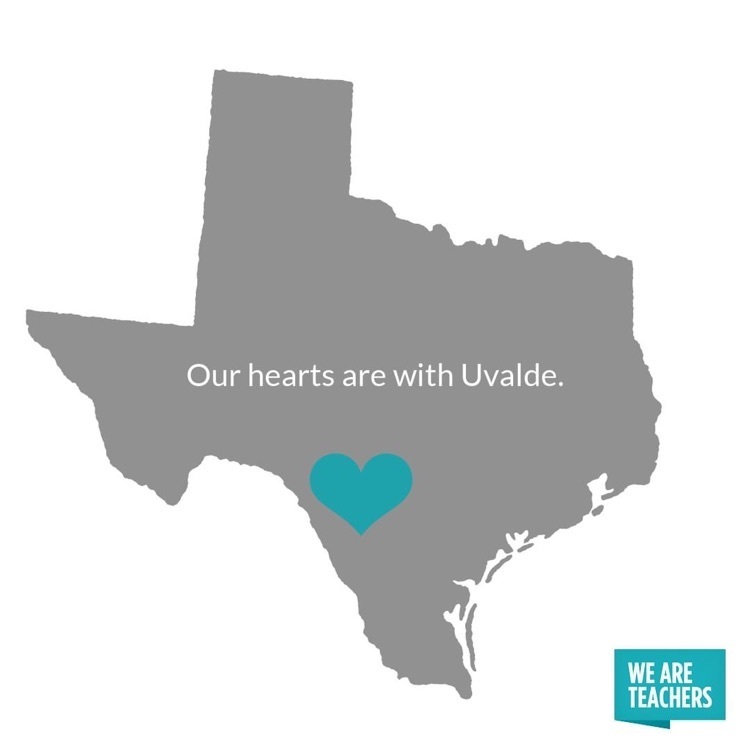 Where are our basketball players???? This looks like a cool opportunity to improve your skills and have fun. Open to students in grades 3-8. See flyer for more information.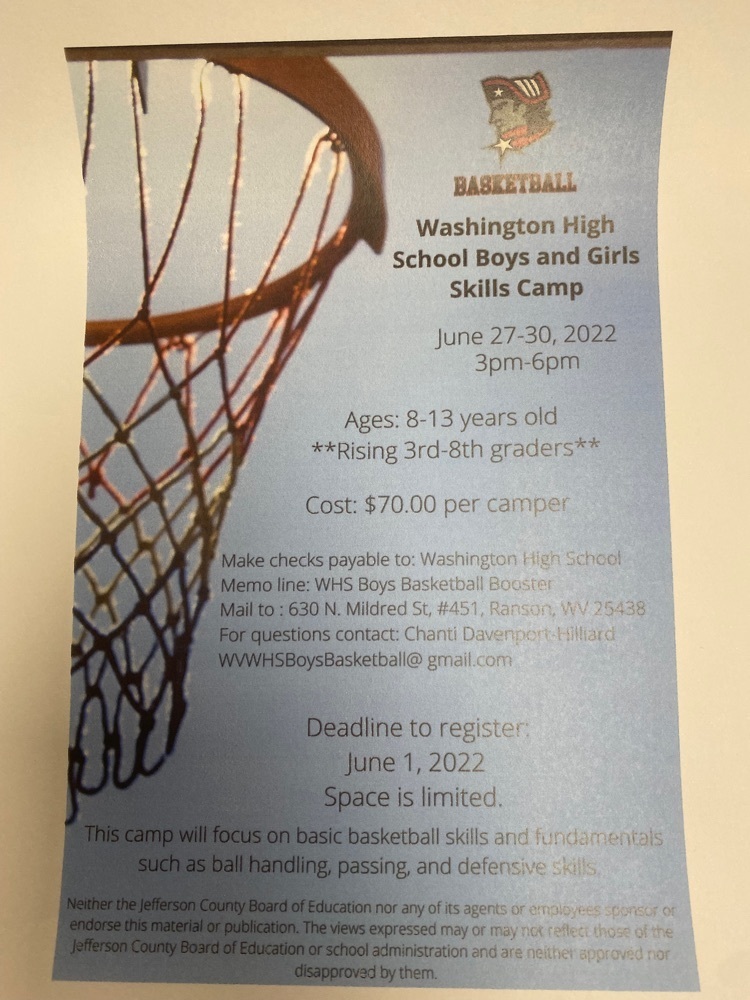 Calling all girls in grades K-5! Here's a cool summer opportunity to engage in Twilight Camp from July 5 - 7th. Sounds like fun!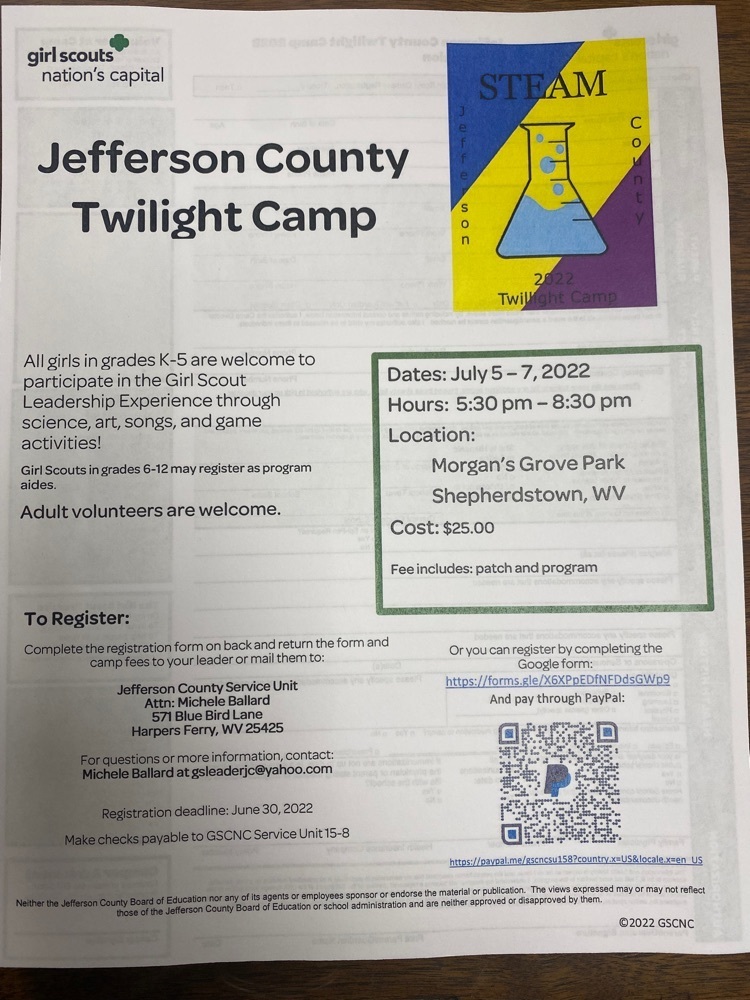 Due to a high probability of rain, we are moving Field Day from tomorrow (Tuesday) to Wednesday, May 25th.

To our Kindergarten Families: ​In twenty-five years at South Jefferson, we have never had to do this, but we are going to reschedule our Kindergarten Program scheduled for this evening (Monday, May 23rd). We currently have 22 kindergarten students absent today, with a couple more leaving early, due to illness. We cannot, in good faith, push these little ones to participate in this special event, feeling sick or possibly infecting others. ​I apologize for the inconvenience, but I must do what is right for ALL of the kindergarten class and their families. We are rescheduling our event for Wednesday, May 25th, at 6:00 p.m. in the hopes that everyone will feel better and have time to get well. IF your child is not feeling well, PLEASE do not send them to school. Give them the extra time to be 100% so that we can all enjoy this memorable occasion. ​If you have any questions, do not hesitate to contact me at
kmahoney@k12.wv.us
. I am looking forward to seeing ALL of those sweet faces on Wednesday evening. Sincerely, Ms. Mahoney Principal

Summer Experience registration ends on Friday, May 20th. If interested, please check out information on JCSWV.org. Thank you, Ms. Mahoney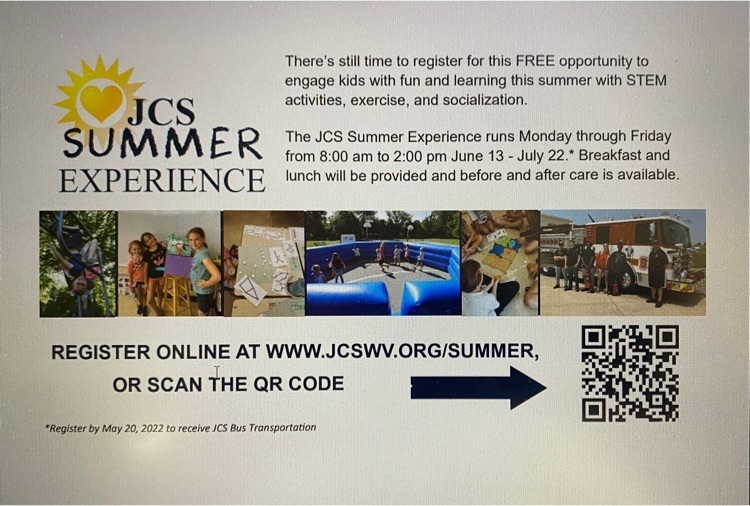 The rain will not stop us from having an awesome Friday! Washington High School Vo-Ag students, under the direction of Mrs. Katlin Grantham, visited us today to teach us about their animals and farming in America. We loved it! Thank you!!!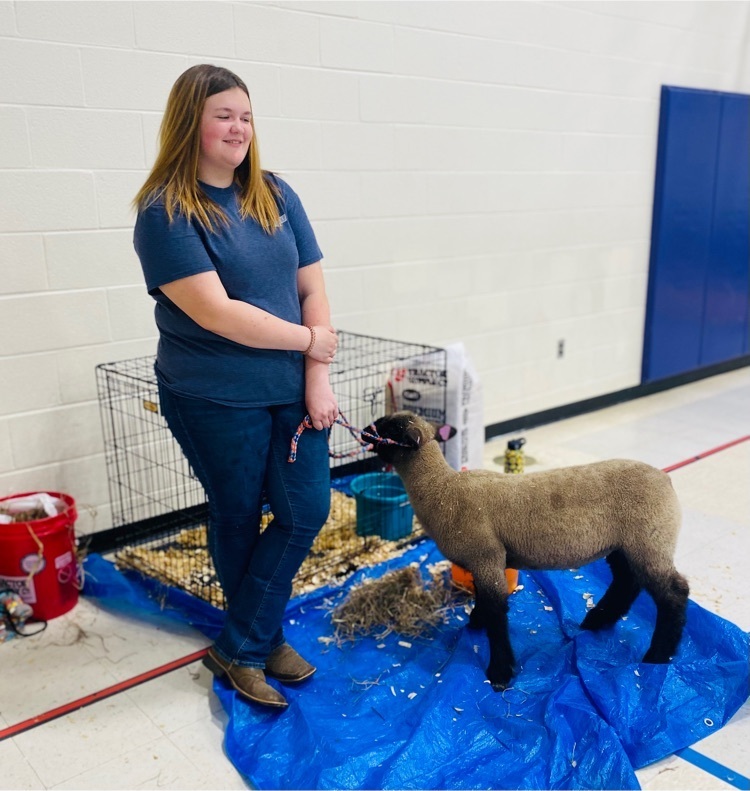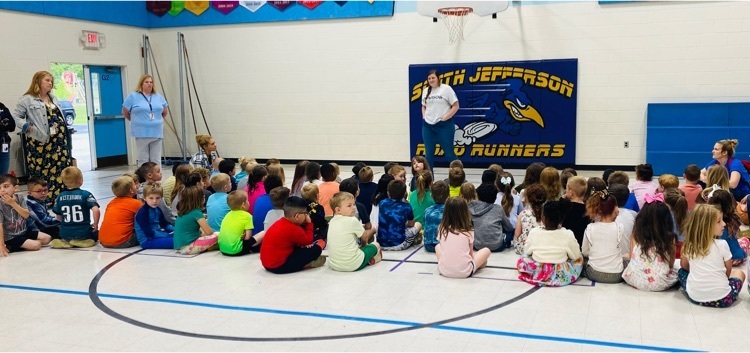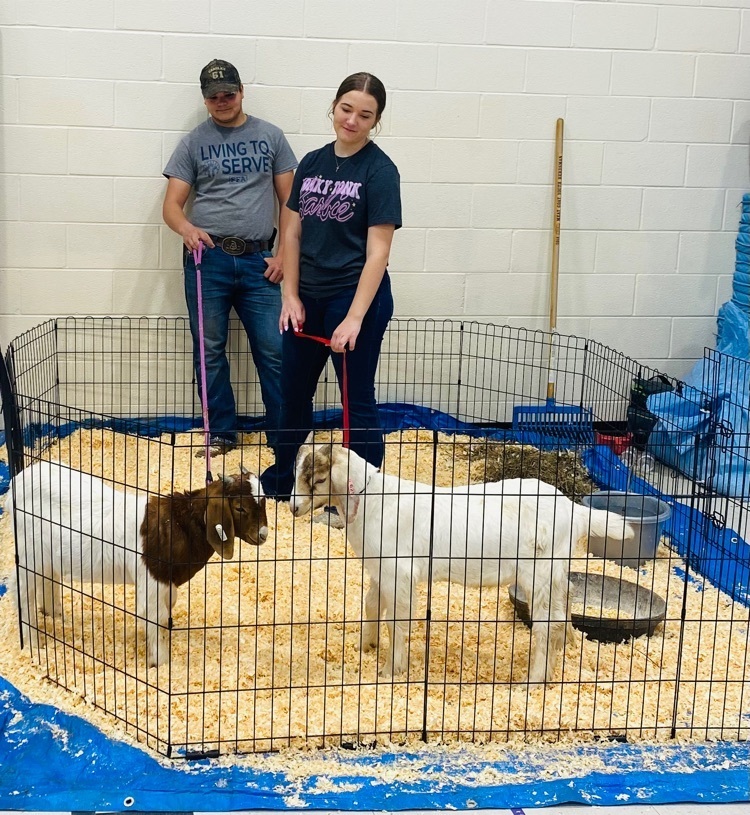 Thank you, Allison Dodson, Miss Jefferson County Teen USA (and former SJES Roadrunner) for visiting with us and reading stories about kindness, being true to yourself and liking yourself, just as you are! We had a wonderful time with you.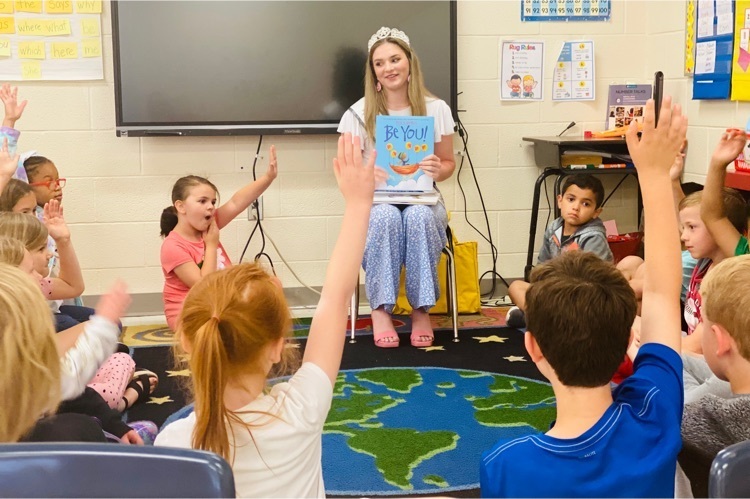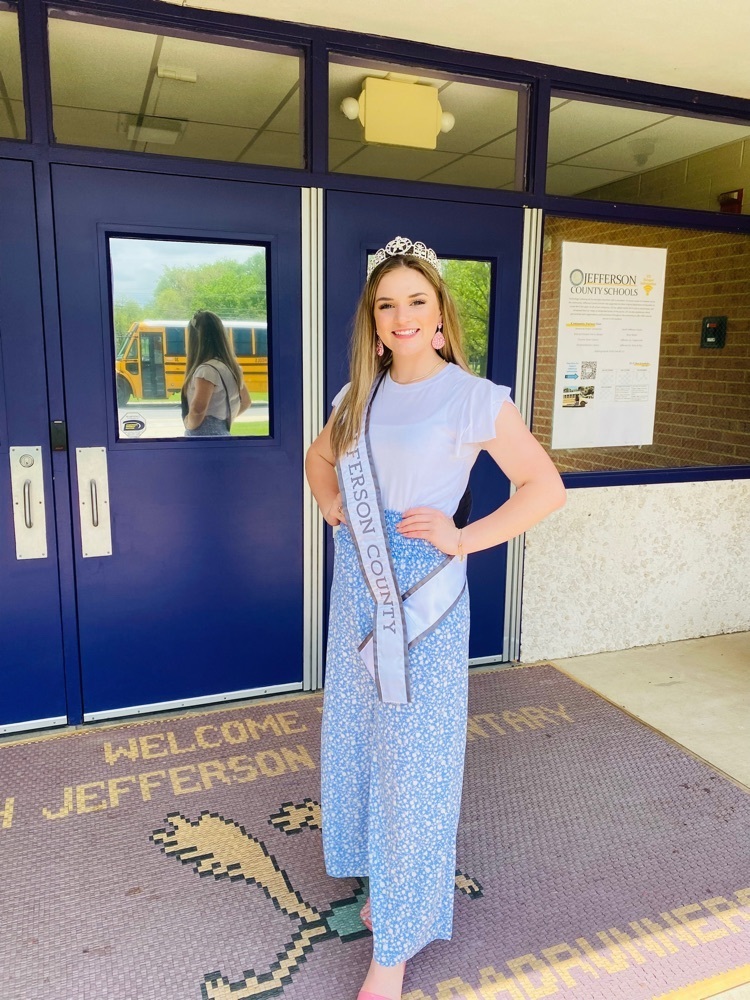 Ms. Horne's kindergarten class celebrated "L is for Lunch (Outside)"today. A perfect day for it! ♥️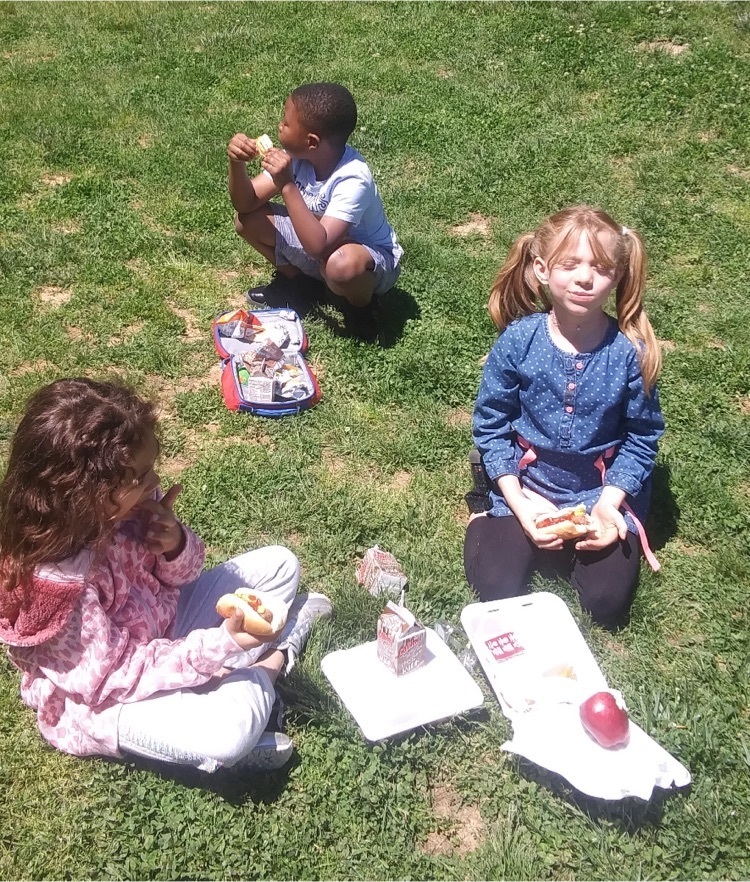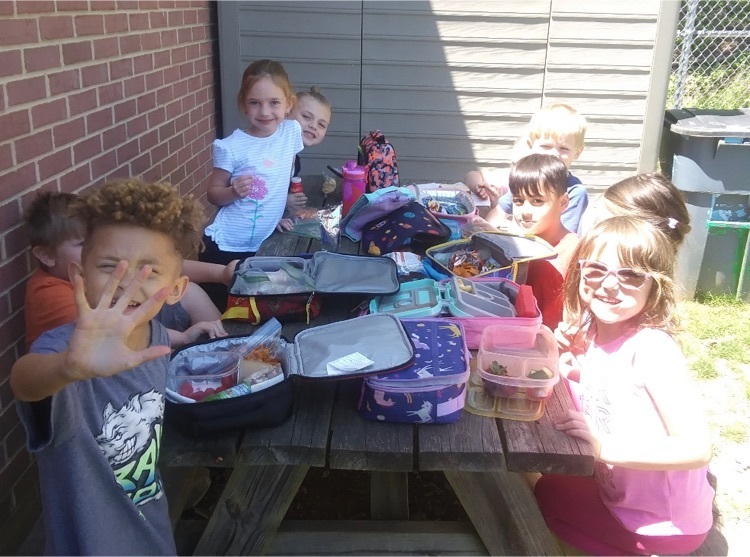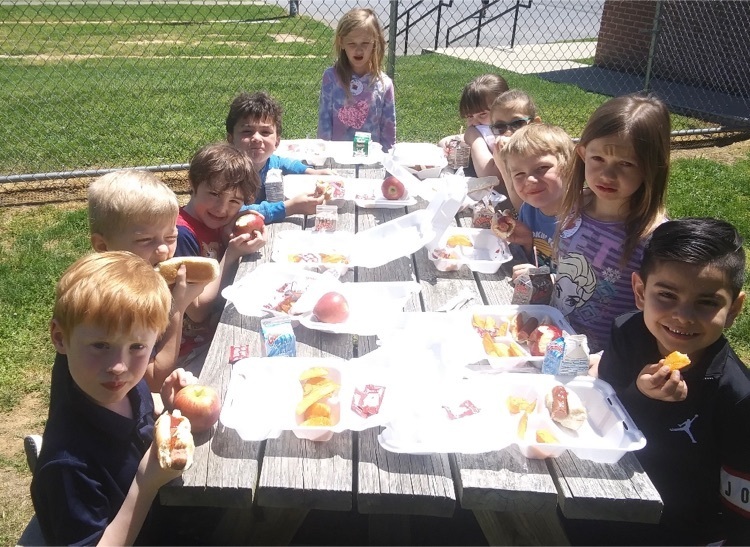 Thank you to the Charles Town Middle School Builders who came to SJES to talk with our 5th graders about next year in middle school. What an awesome group of students! Thank you for your time, your energy and your support of our students!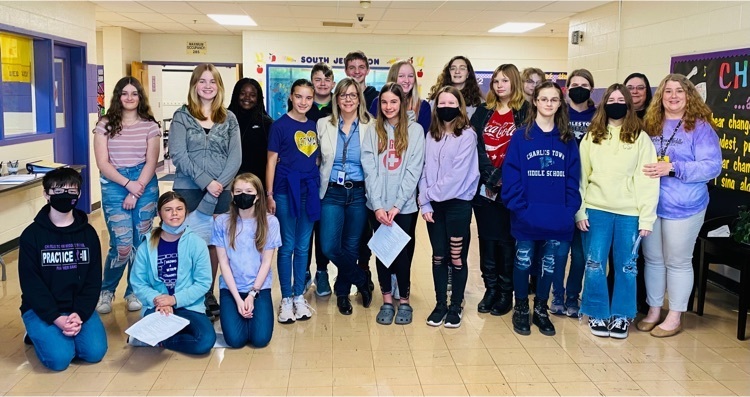 Making Earth Day bird feeders for our feathered friends at South Jefferson! 🌍 💜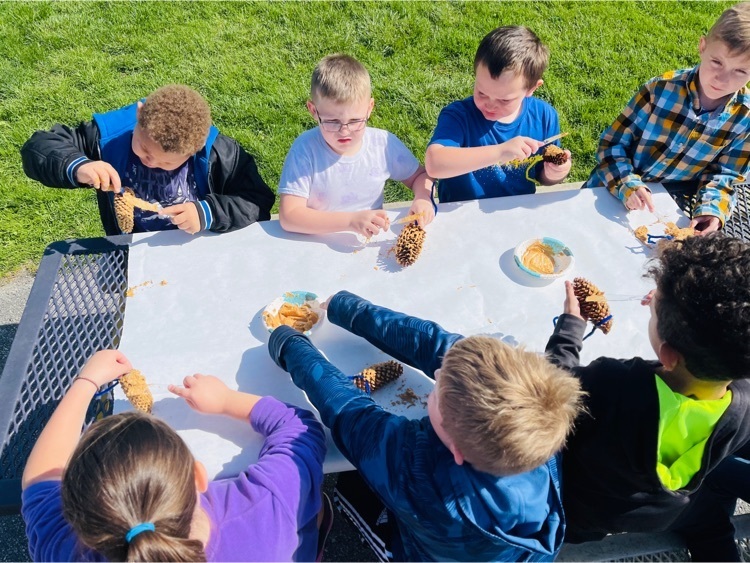 Thank you to Wildlife Ambassadors for visiting our K-2 students today! We met Charlotte (tarantula), Mowgli (parrot), Milo (lizard), Kodak (ball python) and Cotton (skunk), learning all about their habitats and food sources. Special thanks to Mrs. Shores, who brought her friends to teach us more about animals. We had an awesome time!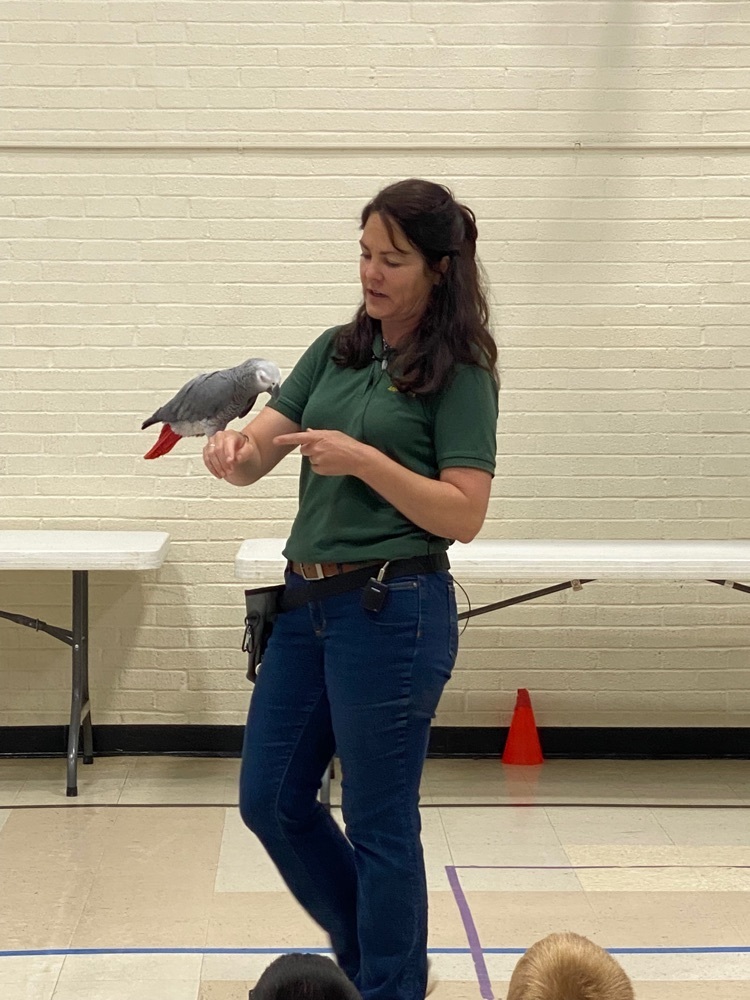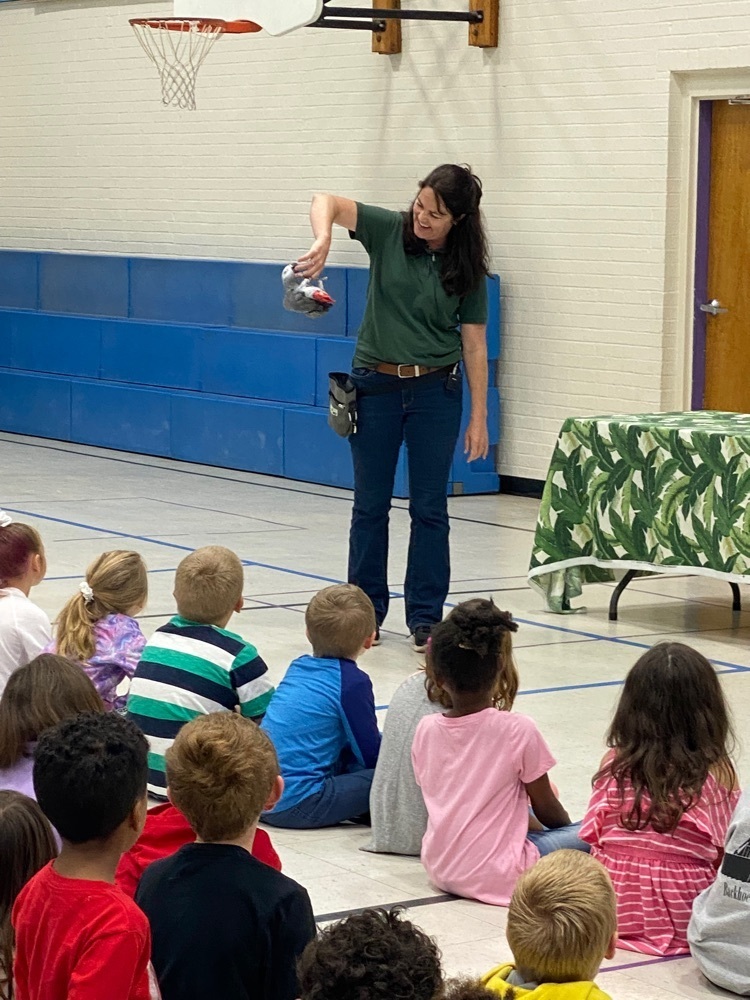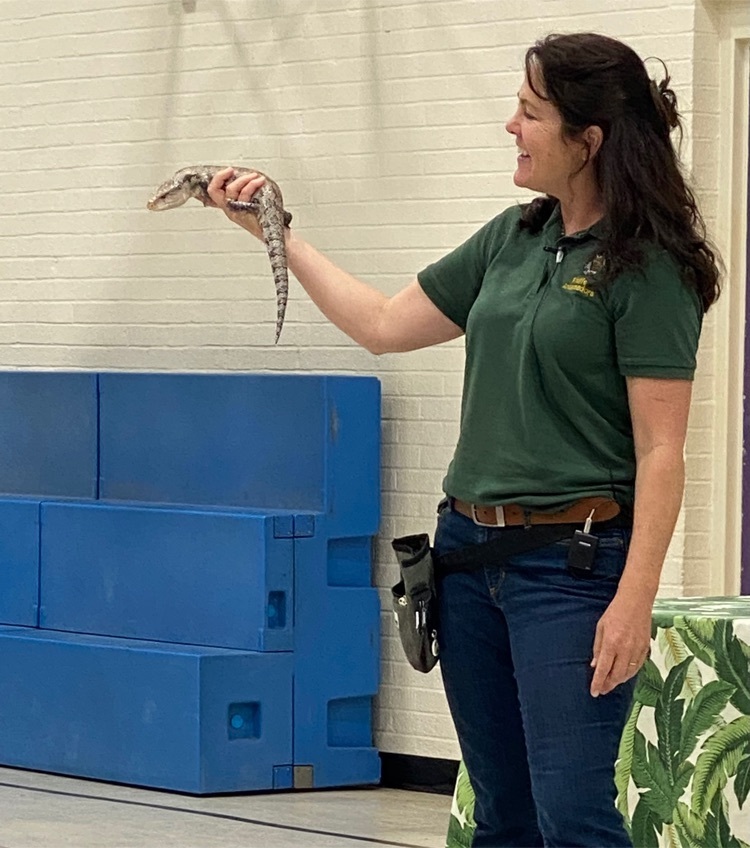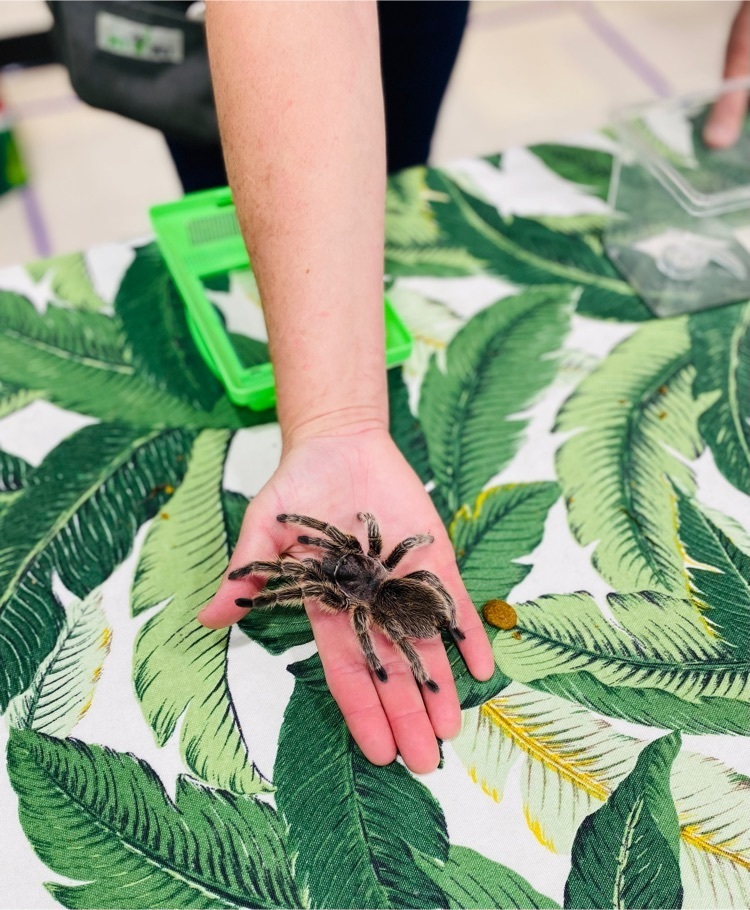 Thank you to everyone that supported our Fun Run at South Jefferson! Our students really put their hearts and energy into having fun and running for a good cause! I'm happy to report that our students ran 3,616 laps as a school and raised over $3,400 for Relay for Life. What an accomplishment! Super proud of our students and grateful to our community. (Freeze Pops after the run helped to cool our athletes down!) 😉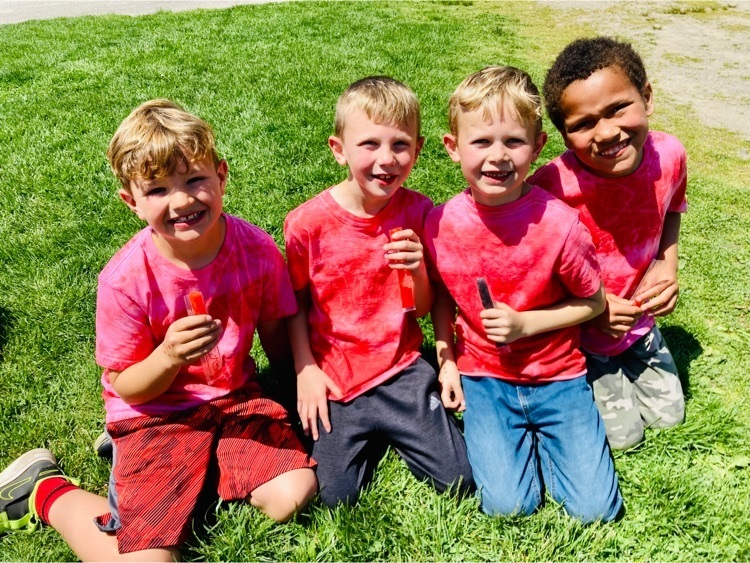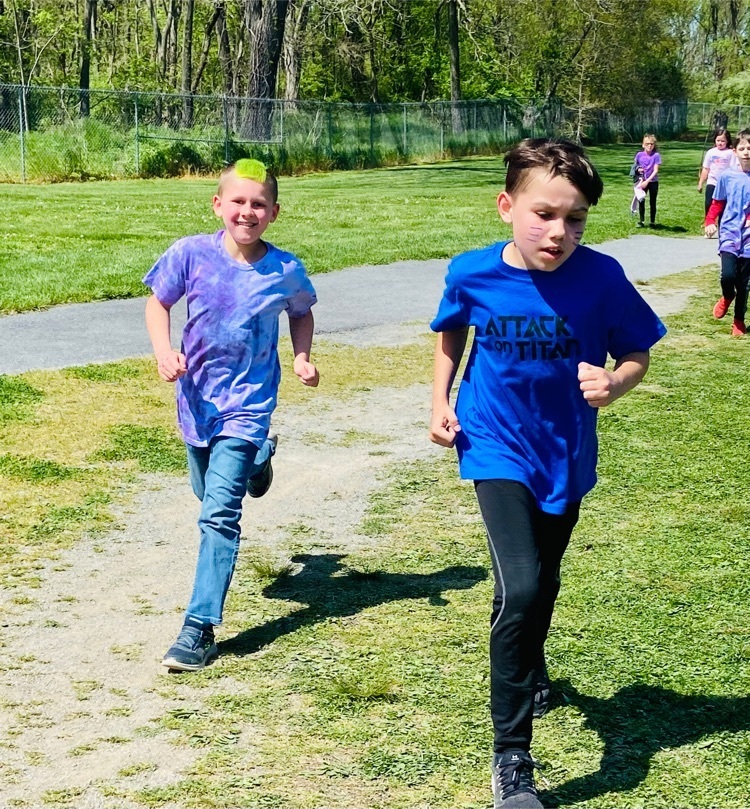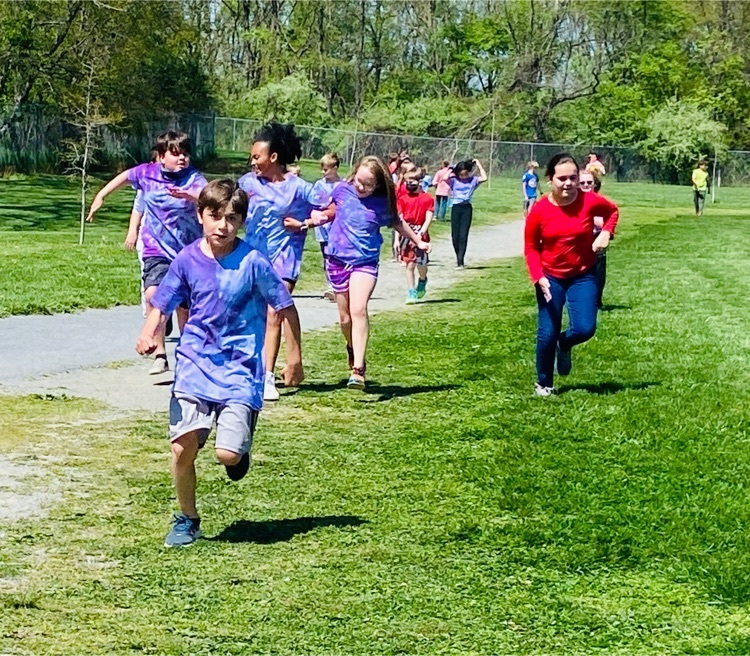 Menu Updates for May 12th - May 27th Thursday, May 12th: "Breakfast for Lunch" Friday, May 13th: Pizza Monday, May 16th: Chicken nuggets Tuesday, May 17th: Ham, scalloped potatoes Wednesday, May 18th: Lasagna Thursday, May 19th: Chicken w/ pasta Friday, May 20th: Pizza Monday, May 23rd: Steak and cheese sub Tuesday, May 24th: Cold Cut sub Wednesday, May 25th: Salisbury steak Thursday, May 26th: "Breakfast for lunch" Friday, May 27th: Pizza

ATTENTION: Out PTO meeting in May will be next Tuesday, May 3rd at 7:00 p.m. Our newsletter incorrectly states that it is the 17th. I apologize for any confusion. Ms. Mahoney


Our staff at South Jefferson Elementary wishes you and yours a safe and wonderful Spring Break and Easter holiday. Ms. Mahoney

Happy School Library Week! Thank you to Mrs. Moody, our Media Specialist/Librarian, for bringing our dreams to reality at SJES! You are a rock star!!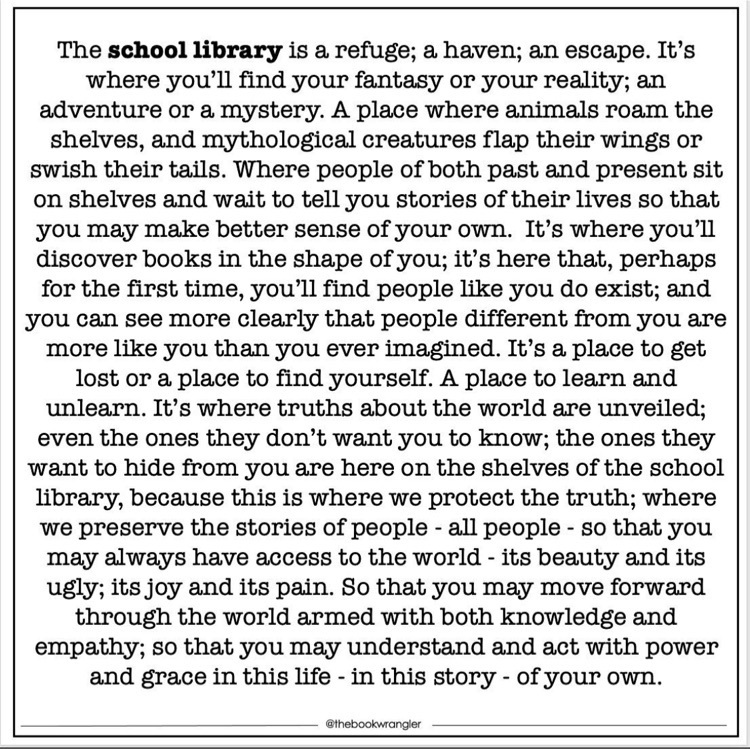 Just a reminder that Picture Day is Wednesday, April 6th!